To understand EDICT's mantra of truth, generosity and love, all you need to do is begin with an appreciation of premium crafted wines. Wines that are loved the most are the ones that remain true to the grape and its sense of place. Those three simple words have helped shape our beliefs that great wines are nurtured from wine to press to barrel to bottle and finally to your table. The basic principles of truth, generosity and love guide our winemaking decisions - creating small production, hand-crafted, wines from the Napa Valley.
WINEMAKING
It's all about bringing out that unique varietal character, in our reds it's about  ripe almost chewy tannins and bold aromatics and botanical notes bringing the perfect amount of spice and texture to enhance the whole drinking experience. As for our white wines we seek power, finesse, concentration, precision, energy, and satisfying aromatics. In respect to all Edict wines, you can age them for many years but with the right pairing you can enjoy them right now.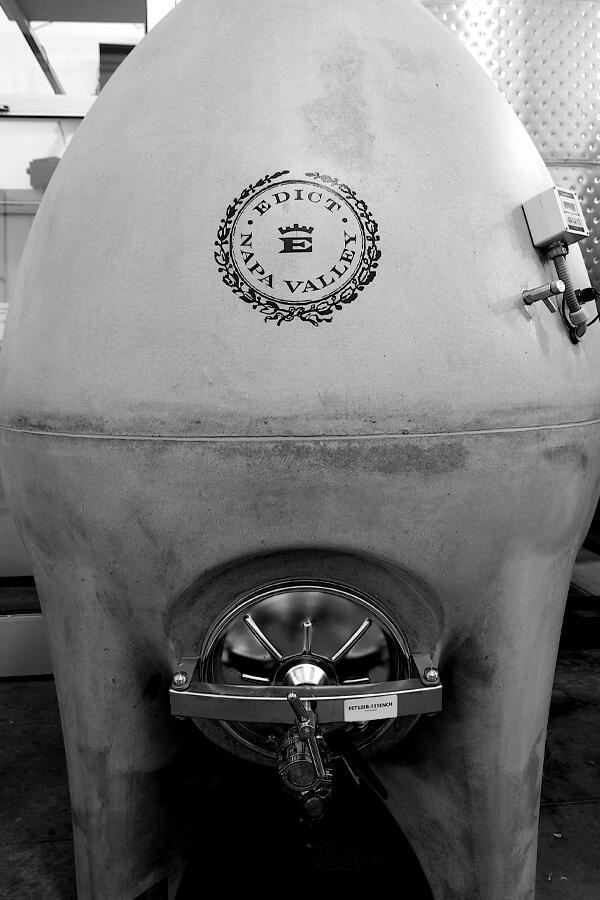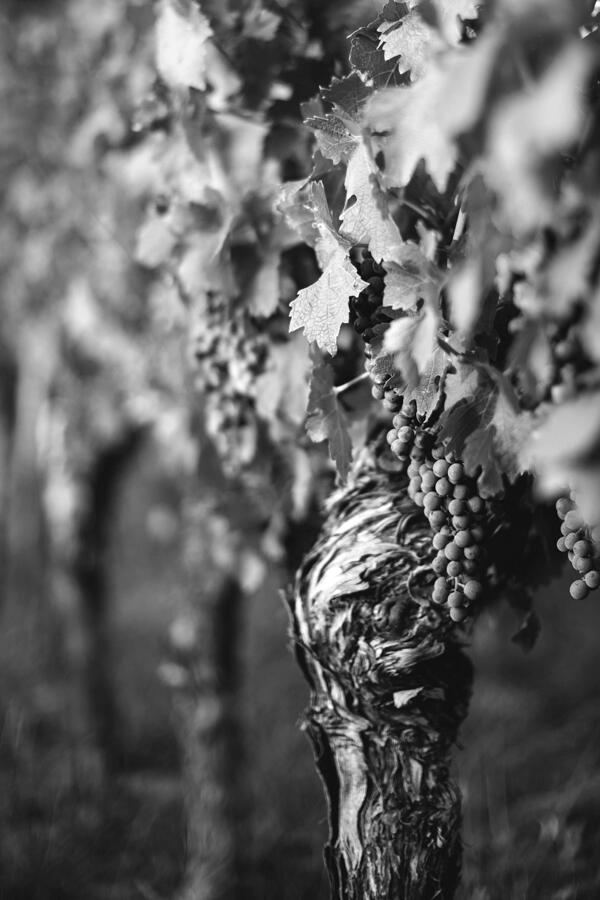 VINEYARDS
The best stories start with a great beginning; our exceptional quality, the absolute best fruit is sourced from the most meticulous growers from Calistoga to Los Carneros. The vineyards are overseen, sourced and managed by our vineyard manager who has over thirty years of expertise in grape growing.
Cabernet Sauvignon
Reserve 2018
This 100% Cabernet Sauvignon reveals beautiful aromas of cedar, raspberries, black currants, and a touch of toasty oak. The wine exudes complexity, medium to full body, stunningly sweet fruit and tannins, and a sense of airiness with even though there is a richness. Its velvety texture and complexity are seductive. We recommend you enjoy this lovely Cabernet over the next 5-8 years.

$88
Proprietary
Red Wine 2018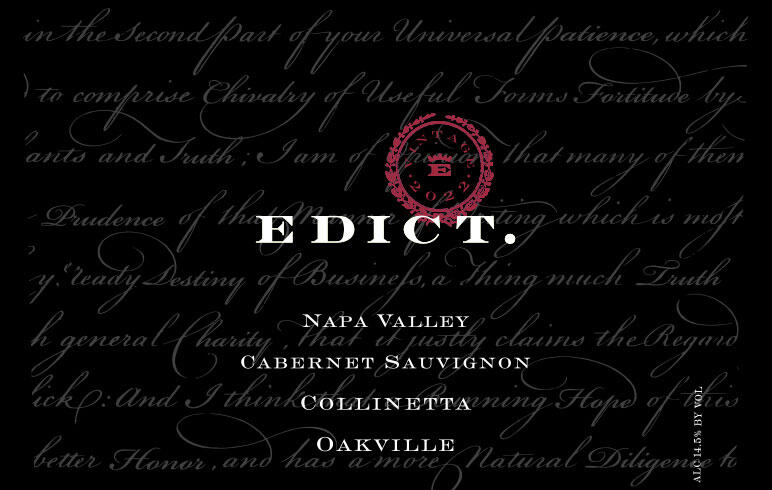 Lively, rich and utterly charming. This Cabernet blend is well-rounded, with a surprising amount of weight that's nevertheless balanced by agile acidity. It's riotously black fruited, but with plenty of herbaceous persistence lurking just under the surface, ready to make you pour another glass.

Summer 2021 Release
Sauvignon Blanc
Rutherford 2019
Our Rutherford Sauvignon Blanc is fragrant on the nose and platinum in the glass. There's guava, lemon, gooseberry and tropical fruit to start, with hints of passionfruit and a variety of citrus behind the scenes. Bright, lifted and refreshing...exactly what we intended.

$40
Pinot Noir
Anderson Valley 2019
This is one of those. Dark and bright, it ticks the rich fruit complexity boxes with a flourish. It has that ethereal spiciness and baking cherry charm of Anderson Valley, but there's a meatiness and weight behind it that gives the wine a fuller, deeper feel.

$52
Chardonnay
Los Carneros 2019
"Sometimes you just have to lean back and marvel. This is it. You don't just drink a wine like this, you set it in your mind as a benchmark. It's a wine built on power, buttery texture and length, with acidity roving through and fragrance cheering loud. It's the frisky side of luxury"

Summer 2021 Release
Email: info@atcwines.com
T: 707 224 1222

55-5 Enterprise Ct
Napa, CA 94559

© Edict Wines. All rights reserved.